On the north-eastern part of Small Cyclades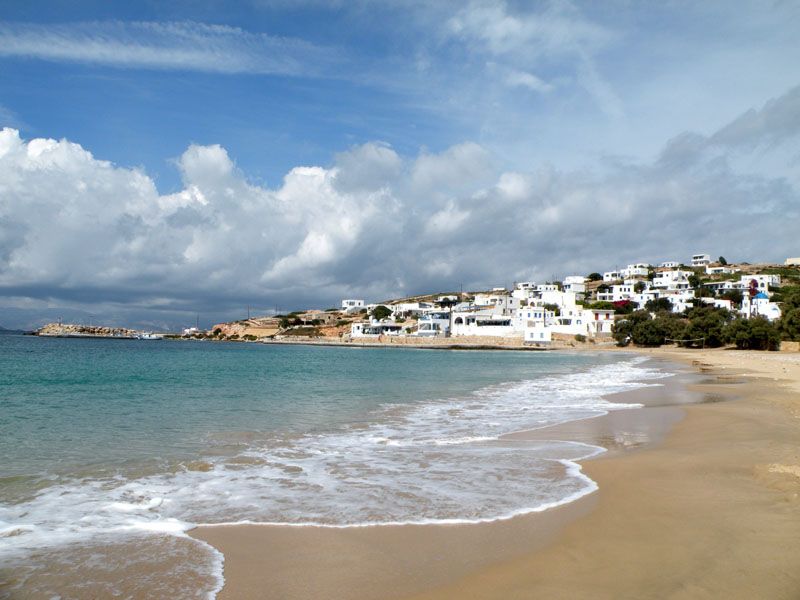 Island information
Donoussa is a charming destination for calm and carefree vacations. It is a small island, untouched by time, the northernmost one in the cluster of the Eastern Minor Cyclades, and it is ideal for anyone who wants to enjoy the natural beauty of the landscape and the traditional Cycladic architecture in combination to excellent choices for recreation.

The island's population is mainly gathered in the Chora, Stavros, which is also the island's port and where you will find the doctor's office, picturesque taverns, coffee houses, the bakery, mini-markets, bars and an ATM to draw money from. Besides Stavros, there are three more hamlets on the island, Messaria, Mersini and Kalotaritissa, whose little taverns have to offer you delicious food and panoramic views over the surrounding islands.

Donoussa is famous for its superb sandy beaches and the crystal-clear waters which invite you to explore them. Besides the central beach of Stavros and the beaches of Kalotaritissa which are accessible by road, there are also the beaches of Kedros, Livadi and Vathi Limenari, all accessible through beautiful paths.
For your transportation during summer there is a bus and you can visit the beaches by boat "Donoussa Magissa" (Captain's Elias) . There is no possibility to rent bike or car and there isn't gas station.
There are numerous festivities which are spontaneously set up by the cheerful and hospitable locals, and if you happen to be on Donoussa on August 15, which is the celebration day of the Virgin Mary, or September 14, on the celebration day of the Stavros, when the protector Saint of the island is also being celebrated, you will enjoy food and drink and will dance until dawn at the festivities organised on these dates.

So, it is up to you to have an unforgettable time and make the most out of it!