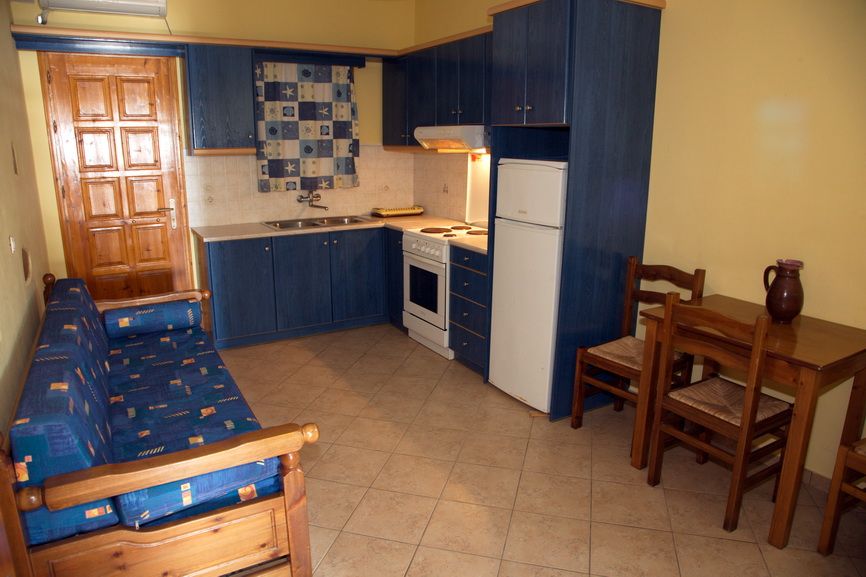 There are totally three incredible and comfortable 2-room or 3-room apartments, with enough space for a large family. They consist of a standard bedroom and another room united with the kitchen and additionally one small room to one of them.

The standard bedroom includes a double bed with a comfortable mattress, air-condition and TV.

The other room includes a full kitchen facility with refrigerator, electric cooker with oven, sink, hood and cabinets so that the family can cook its own food for every day. There is also a sofa able to be converted into two single beds for the children. This room includes air-condition too.

The apartment has got its own bathroom, equipped with a shower and with 24 hours a day supply of hot water, available for refreshment any time.

If you prefer to enjoy quietly the sea view from above, the private balcony will provide you its place to sit there and gaze.