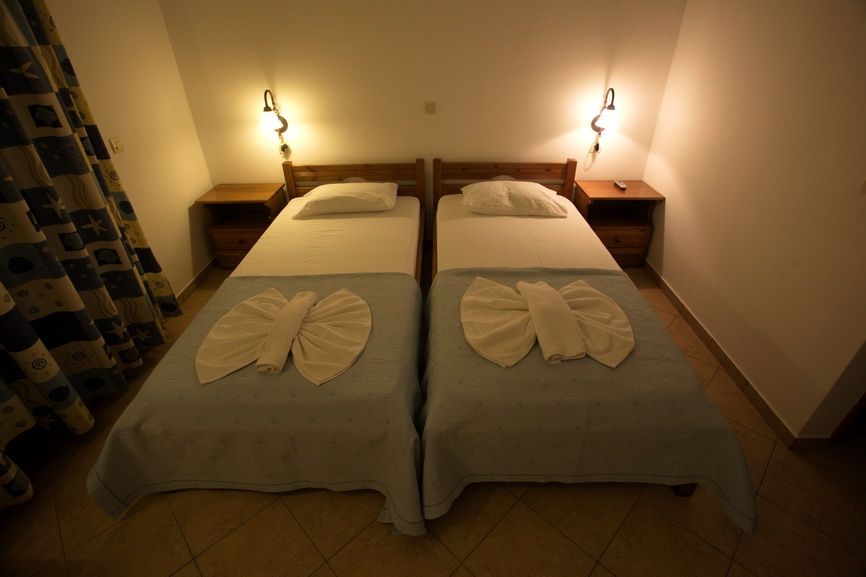 The "Aposperitis rooms" affords four twin rooms with two single beds each. The rooms are comfortable and spacious and convenient for two persons or a couple. The beds are equipped with comfortable mattresses, ready to offer an enjoyable restful deep sleep. In every room there is a bathroom with shower.

Every twin room affords air-condition, giving you the ability to take a comfortable refreshing nap during the hot afternoons. The TV and the wireless wi-fi network, keep you connected, if you choose don't choose to be disconnected for some days.

A small refrigerator for every twin room and a coffee/tea making facility, allow you to take your breakfast staying to your room in the morning time, before you go swimming.

If you don't want to meet the rest mates to the yard under the shade of the huge eucalyptus, you can enjoy quietly the reading of a book or the sea view, to your private balcony or to the private yard of your room, without any annoying.